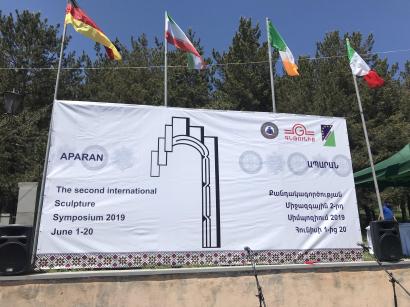 2nd International Symposium on Sculpture in Aparan city launched on June 1.
This year, the International Symposium has selected the "The futur of moving art" theme. The event brought together 23 sculptors from 16 countries. "Eurasia" has supported the organization of the symposium.
The goal of the initiative is to promote the popularity of the city of Aparan, the development of ART tourism and the dissemination of environmental ideas.