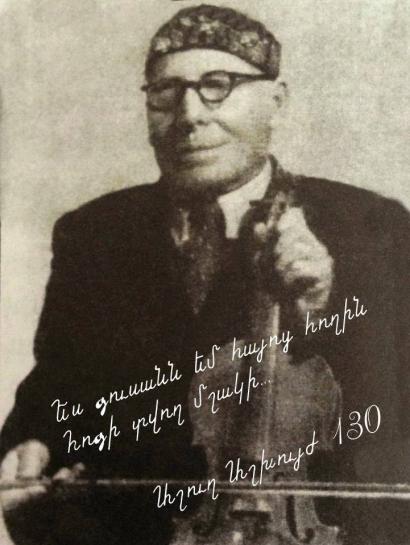 The 130th anniversary of Ashugh (bard) Ashkhuyj was ceremonially celebrated in Aragats community of Aragatsotn Region on December 6, 2014. On the occasion of the anniversary, the "Selection" of the bard's best songs was also published.
The event was accompanied by the performance of the best bards and dancers. Lots of state bodies and representatives of the cultural aspect were present at the concert . The representatives of "Eurasia" CPO supervised by the president of the CPO Nver Torosyan were among the guests.
The "File Pro" TV program reported on it.