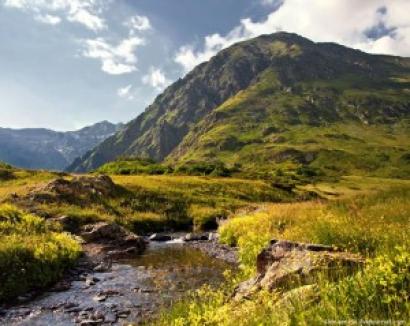 Departament has been functioning since the founding of the organization.
The Mission of the Department:
The solution of environmental problems was one of the main reasons which incited the "Eurasia" CPO founders to unite.The Ecological Department embraces all spheres of protection of the environment – both flora and fauna. We have established close collaborative links with almost all local environment protection organizations, and take part in all events and meetings."Eurasia" CPO is one of the founders of The Dendrologists' Association of Armenia, and a member of "Protect our Forests Coalition".
In 2003 the Department worked out a project of creating a Dendrological Park at the foot of Mount Aragatz, the highest peak in Armenia (4090m). It has been given the name Independence Peak.The project was brought into effect with the assistance of Tree Project of Armenian Assembly of America, which allotted 500 saplings, and with the participation of local NGOs and volunteers. At present the historic mountain is adorned by a small wonderful oasis – Park "EURASIA".We are working on the expansion of the park, and planning to create nominal alleys for the future.
All those who have the desire, may take their own part in the greening of Aragatzotn and immortalize their name and the names of their family.The Ecological Department of "Eurasia" CPO has worked out a project for cleansing the waters of Lake Sevan from organic pollution, a project on greening of Yerevan, and a number of projects on raising the awareness of the younger generation on the norms of environment protection.All these projects await their realization.