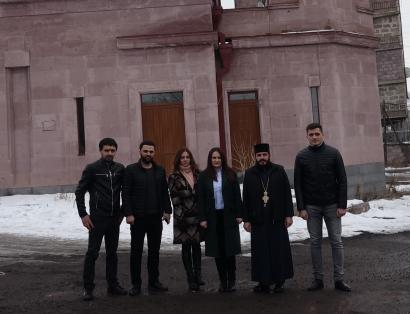 On February 1, 2019 "Eurasia" CPO implemented a social program in Artik, providing food assistance to needy and vulnerable families in the city.
The Diocese of Artik has supported with the selection of the participants by providing the list of the most vulnerable families in the city. On the basis of the list up to 30 needy families were selected to receive first-aid food parcels.
It should be noted that the programs and initiatives for socially vulnerable families have continuous nature and are important for the organization.