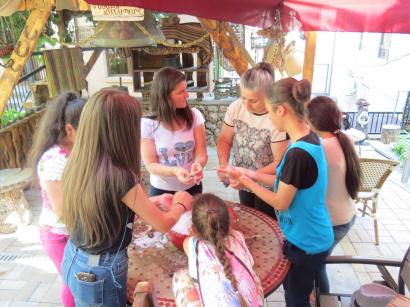 22 children from Aragats Community's «Gusan Ashxuyj» Art School (Aragatsotn region) travelled to Yerevan and visited many interesting places on July14, 2016.
First children visited the "Megerian Carpets" store, then "Folk Museum of Art" and completed their excursion with a visit to the "Silk road hotel" where children were introduced to the secrets of carpet weaving. Children were also given a chance to try weaving carpets themselves.
The excursion was largely supported by – "Eurasia" CPO.