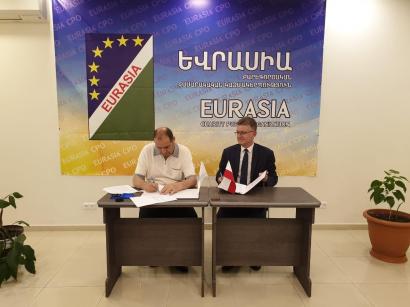 Today on June 18, took place "Disability as a challenge" grant project's signing ceremony between "Eurasia" CPO and The Embassy of the Republic of Poland to the Republic of Armenia. The project envisages a social program for women with disabilities in Vanadzor city.
The goal of the project is to protect the working right of women with disabilities include them as a working resource in a social sector to facilitate their entry into the labor market and to improve their living standards. The program plans to involve 15 disabled women in Vanadzor (3rd and 2nd disability categories).
"Eurasia" CPO was founded in 1997. During its 22 years of its existence, the organization has been implementing a number of projects and promoting the development of ecological, economic, social, public, educational spheres in the Republic of Armenia.