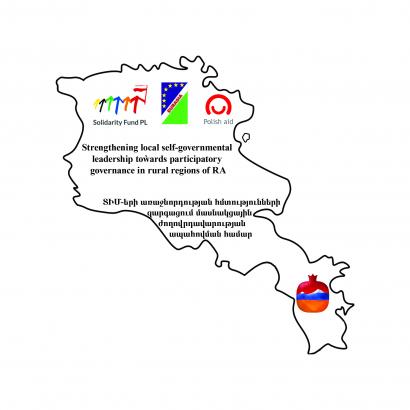 Within the framework of "Strengthening local self-governmental leadership towards participatory governance in rural regions of RA" project, "Eurasia" CPO, with the support of Solidarity Fund PL, plans to conduct workshops and trainings in Dsegh, Debet and Vahagn administrative communities of Lori region, RA. The project is funded by the Polish Ministry of Foreign Affairs within the framework of Poland's development cooperation programme.
During the project, local self- governmental bodies, local NGOs, private sector representatives, active community citizens will come together to discuss the issues facing by their communities, will strengthen their leadership, communication, good governance, participatory democracy and grant writing skills and capacities.
After the completion of the training sessions, each community-based group will be given the opportunity to design a community development program that will receive financial support.
At the end, the participants will receive graduation certificates.
Candidates wishing to participate in the project can apply to their local municipality for the registration until April 8, 2022.