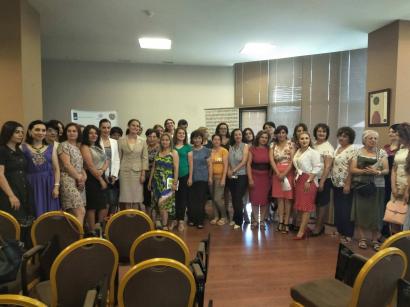 On June 13, 2019, "EURASIA" CPO employees participated in the closing conference titled "Promoting Women's Participation at Local Level through Social Entrepreneurship" organized by the Armenian Young Women's Association NGO in Urartu Hall of Erebuni Plaza Business Center,Yerevan.
The goal of the project is to encourage women's participation in social, political and economic fields by developing their skills and abilities, promoting self-esteem and motivation.
During the conference, CPO staff members represented on their experiences and results.