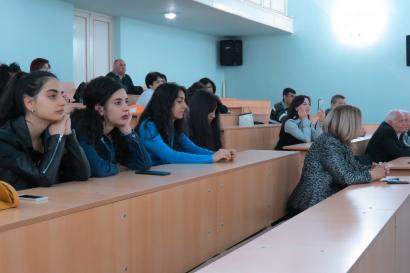 On October 21, 2019, an annual environmental conference entitled "Environmental Waste Assessment, Neutralization and Recycling of the District" took place in Yerevan.
The conference was organized by the National Polytechnic University of Armenia, "Eurasia" Charitable NGO, CSTO institute.
The conference follows practical problems for the sanction of problems of substances toxicology and finding the ways for their removal from ecosystem.
The topics discussed during the conference will be useful both for future chemists, energy engineers, environmentalists and other specialists studying in the different field.
P.S." Eurasia" CPO has been the organizer and initiator of international ecological conference since 2011.