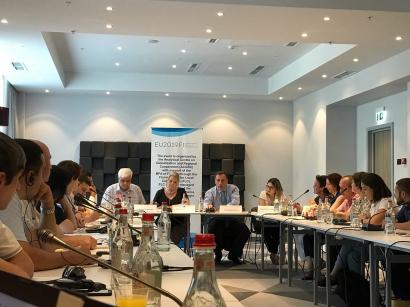 A seminar on "EU-Armenia Cooperation on Migration: Return, Readmission and Reintegration" was held in "Holiday Inn Express Yerevan" hotel on 8 July 2019.
Mrs. Arja MAKKONEN,Roving Ambassador of Finland in South Caucasus presented a speech on the topic. The project was introduced by Stepan Grigoryan chairman of the board (ACGRC). Davit Khachaturyan, expert on Judicial reforms and Mrs. Haykanush Chobanyan, head of Return and Reintegration division also presented their speeches. Equality,women empowerment,Rule of Law, partnership, education, migration issues and other questions were discussed during the seminar.
The meeting was attended by "Eurasia" CPO vice president Lucy Arakelyan and organization's other workers.