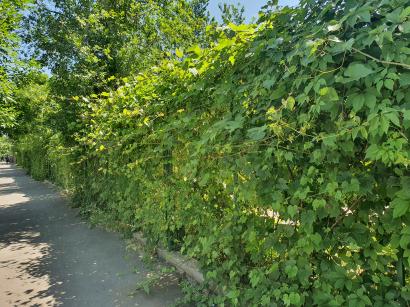 "Eurasia" CPO, Center for Ecological-noosphere studies and the Municipality of Yerevan have jointly implemented a pilot program to create a "Green Wall" for the city of Yerevan in the territory of kindergarten No. 143.
The goal of the project is to create a "green wall" to protect the area of pre-school institutions from dust and car emissions.
Within the framework of the project, "Eurasia" CPO carried out construction works, thoroughly repairing and raising the fence, as well as provided planting materials.
It should be noted that the program will be continuous, including a number of republican schools.
P. S. For the improvement of the urban environment and pollution, the use of clean technologies and innovative solutions has become one of the main imperatives . One of the ways to use clean technology is to create green walls. This method of improving the ecological condition of cities is widely used in a number of major cities around the world.