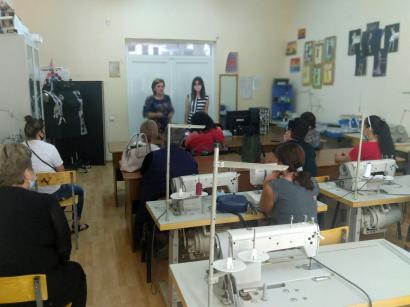 On September 1, the project Disability as a challenge in Shirak region of RA: Empowerment of WWD with skills and knowledge" was launched at the Shirak Regional State College, which is being implemented as a result of joint cooperation of "Eurasia" CPO and German Embassy Yerevan.
Within the framework of the project, 3 month sewing course training for 12 women with disabilities from Gyumri city will be organized to protect the right of disabled women to work, to facilitate their access to the labor market, to include the social sphere as a working resource and to improve their livelihoods.
During the project the participants will receive not only relevant sewing knowledge and skills, training on their rights and information on legal arrangements on how to start their own businesses, but also equipment and supplies to pursue their own activities.